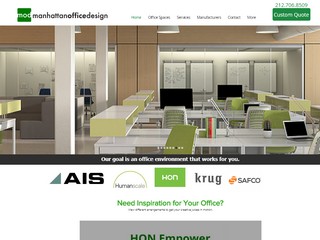 Manhattan Office Design takes away the guesswork from furnishing your workspace.
Whether you're a startup or a Fortune 500, we're here to help you design an office that inspires great work.
From office space planning services to ergonomic furniture solutions, we can get your office up and running in no time.
More Links
Business address
Manhattan Office Design
325 West, 38th Street - Penthouse New York, NY 10018
10018
New York
,
NY
United States
New York US
Websites from Shopping